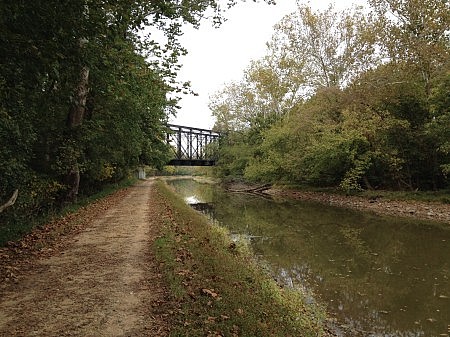 Click on the green colored 1/2 Marathon Wave 1 or 1/2 Marathon Wave 2 to view the half results.
The fourth annual C&O Canal Towpath Marathon and Half Marathon is set for Sunday November 12, 2017. The marathon will start at 7:30 AM. There are two starting waves for the half marathon. The first wave of half marathoners will start at 8:00AM, and the second wave of half marathoners will start at 8:30AM. This event will take place in its entirety in Washington, DC. The start/finish is located on the C&O Canal Towpath at the parking area at the Abner Cloud House and The Boathouse at Fletcher's Cove, 4940 Canal Road NW, Washington, DC 20007.
Great thanks to Soccer Without Borders for providing most of the volunteers for the 2016 event!!!