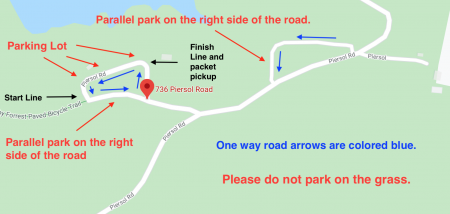 The ninth annual Shelby Forest Loop Marathon and Half Marathon is planned for Sunday February 27, 2022. The marathon starts at 8:00 AM, and the half marathon starts at 8:30 AM. The race will take place on closed paved road at Meeman Shelby Forest State Park in Millington, TN. The start/finish is located at 736 Piersol Rd Millington, TN 38053.
The race has experienced wonderful running weather in 2019 allowing 8 or 43 marathon finishers to record a BQ time. In 2020, 8 of 46 marathon finishers recorded a BQ time. On a warm and humid day 6 of 43 finishers in the 2021 race earned a BQ.
Both races are USATF Certified. The marathon course certification code is TN14002MS, and the half marathon course certification code is TN14001MS. For those of you interested in qualifying for Boston, the Loop Marathon is a good race to run!