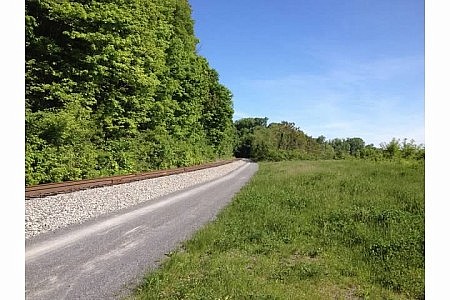 The fourth annual race was another outstanding day! The 2017 marathon results are posted here, and the 2017 half marathon results are posted here.
The fifth annual race is planned for Thursday, September 27, 2018. Both the marathon and half marathon will start at 7:30AM. This event will take place in its entirety in Maryland on the outstanding Great Allegheny Passage (GAP). The race start/finish is located at Frostburg GAP Trailhead located at 10062 New Hope Road NW Frostburg, MD 21532.
This race is the second event in the 2018 Mid-Atlantic Marathon and Half Marathon Series taking place from September 26-30. The other events in the Series are the Brush Tunnel Marathon and Half, the GAP Trestles Marathon and Half, the Barnum Rail Trail Marathon and Half, and the Hancock Marathon and Half. In order, the series races take place in MD, MD, PA, WV, and MD.
"These are small low key races with limited runners allowed with outstanding support and views of the Great Allegheny Passage, great area to visit."
Henry Rueden