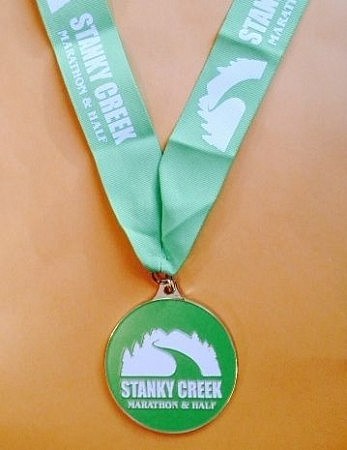 Half Marathon Start Time Change. The original race plan was to have the half start at 8:30AM. Since some marathon runners would like to run with some of the half marathon runners, and with a small enough race entrant field to accommodate this request, the half marathon start has moved to 8:00AM so that both race distances start at the same time. Also please note that we commence daylight savings and Spring Ahead at 2:00AM race morning!!!
The second annual Stanky Creek Marathon and Half Marathon is set for Sunday, March 8, 2015. The marathon and half marathon races will both start at 8:00 AM. The race will take place at Nesbit Park, commonly called Stanky Creek by the local Memphis area runners and cyclists, located at 5760 Yale Rd Bartlett, TN.
The Stanky Creek Marathon and Half Marathon is a Trail Runner Magazine 2015 Trophy Series event. To learn more about the Trophy Series click here or navigate over to trailrunnermag.com.