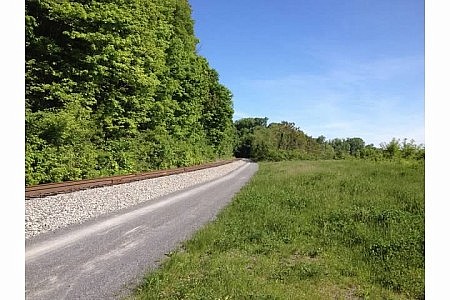 It has been an absolutely fantastic five years of running on the Great Allegheny Passage in the Frostburg area!!! Frank and Mike of Altis Endurance Sports absolutely love to conduct the GAP Marathon and Half Marathon. However, this event is being sidelined for three to four years due to our 9-5 jobs and to allow Altis Endurance Sports to pursue other race directing options.
The fifth annual GAP Marathon and Half Marathon is set for Thursday, September 27, 2018. Both the marathon and half marathon will use 6.56 miles of the GAP and start at 7:30AM. This event will take place in its entirety in Maryland on the outstanding Great Allegheny Passage (GAP). The race start/finish is located at Frostburg GAP Trailhead located at 10062 New Hope Road NW Frostburg, MD 21532.
This race is the second event in the 2018 Mid-Atlantic Marathon and Half Marathon Series taking place from September 26-30. The other events in the Series are the Brush Tunnel Marathon and Half, the GAP Trestles Marathon and Half, the Barnum Rail Trail Marathon and Half, and the Hancock Marathon and Half. In order, the series races take place in MD, MD, PA, WV, and MD. Run one, some, or all these great trail races!
"These are small low key races with limited runners allowed with outstanding support and views of the Great Allegheny Passage, great area to visit."
Henry Rueden